Notice for Winter Trip
On 2015-Dec-11
In order to enrich the international students' winter holiday, ISO has arranged the winter trips. Itineraries and fees are as follows.
Travel Itinerary in Haerbin
| | | | |
| --- | --- | --- | --- |
| Date | Schedule | Meal | Lodging |
| Jan. 5, 2016 | Beijing—Haerbin Train Take the assigned bus to Beijing Railway Station and take the softer sleeper of Z1 (21:09/07:26) or Z15 (21:15/07:13) to Haerbin. | | train |
| Jan. 6, 2016 | Arrive at Haerbin at 7:10 a.m., spend 1.5 hours in visiting Snow Sculpture Exhibition in Sun Island Park after breakfast (Chinese Buffet). Then Visit Northeast Tiger Zoo— the biggest training centers of tigers in China for 1 hour. After Lunch, visit Russian Craft Stores for 45 minutes. Then visit the Stalin Park and appreciate snowy beautiful scenery in Songhua River for 10 minutes and visit the monument sculpture for prevention of the flood for 20 minutes. Spend 1 hour in Central Street for sightseeing and shopping. Then visit the biggest Orthodox church in northeastern area—St. Sophia Cathedral, and stay there for about 15 minutes and the visit Ice and Snow World for 1.5 hours. | Breakfast Lunch Supper | Guanguang Holiday Inn |
| Jan. 7, 2016 | Take traveling bus (about 1.5 hours) to Pingshan Skiing Resort after breakfast. Experience skiing at beginner snow pack for 3 hours. Appreciate beautiful scenery of snowing lake and spend 1 hour for your own activities. (Or you can choose taking photos or other relevant entertainment activities at your own expenses). Go back to Haerbin in the afternoon (about 1.5 hours' drive). After supper, take the soft sleeper of Z16 (21:25/07:24) or Z2 (21:33/07:30) back to Beijing. | Breakfast Lunch Supper | Train |
| Jan. 8, 2016 | Arrive in Beijing at 7:30 a.m., and take the assigned bus back to campus. | | |
2. Fees.
The fees include the train tickets of soft sleeper, room, meals, fare, entrance tickets, tour guide and insurance.
1.For Self-supported and Beijing Government Scholarship students, the fee for each student is RMB 2370.
2.For CSC, Hanban and CIS Scholarship students, the fee varies with their study years.
3.The fee for one-year scholarship is RMB 2070;
4.The fee for two-year scholarship student is RMB 1770(the subsidy can't be enjoyed at the second year);
5.The fee for three-year scholarship student is RMB 1470(the subsidy can't be enjoyed at the second and third years).

3. Registration
Time:Dec.16-18, 2015
Venue: ISO (Jingshi Buidling 9910)
Materials: Student Card (book), passport and trip fee in cash.

4.Special notes
1. The trip will be cancelled if there are less than 10 applicants.
2.Trip fee needs to be paid at registration site. If your trip has to be cancelled, the fee can be totally refunded before 5:00pm on Dec.18, 2015(Wednesday). 50% fee can be refunded before 5:00pm on Dec. 22, 2015 and only 10% can be refunded after 5:00pm on Dec.22, 2015.
3.Stay at Standard Double Room in the hotel. Please choose your roommate in advance and make request upon registration. Otherwise, you will need to follow the teacher's arrangement.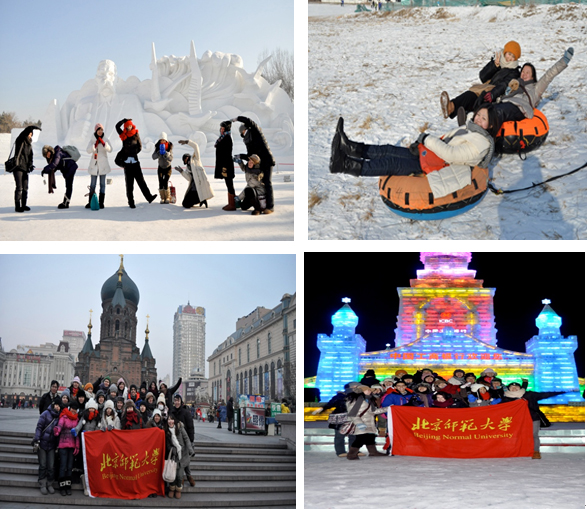 International Students' Office
Dec. 11, 2015